Services Overview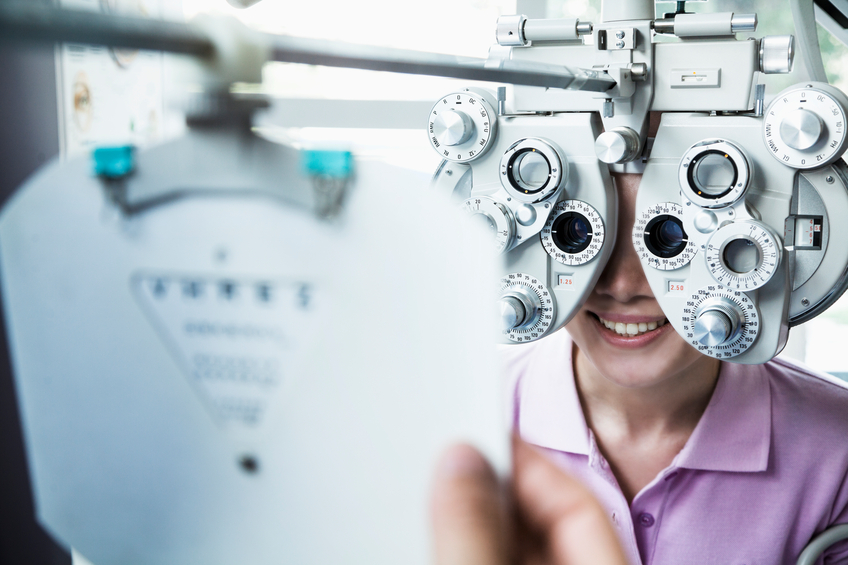 As a fully licensed and equipped optometric practice, All Eyes on You, Optometry offers a complete range of eye care services to all our patients.
Whether the eye care issue involves correcting refractive errors with eyeglass or contact lenses, or helping a student find amazing frames, or diagnosing/treating eye conditions and diseases, our experienced team will identify and implement the best eye care solutions for you.
Eye Health Evaluation
With our years of experience in diagnosing and treating typical vision disorders such as nearsightedness, farsightedness, amblyopia, presbyopia, cataracts, macular degeneration and diabetic retinopathy, Dr. Kristina Stasko and Dr. Tracy Philips and their team are equipped to provide appropriate therapeutic medical eye care.
At the same time, the All Eyes on You, Optometry team offers a wide array of high quality eye care products at reasonable prices. Our patients never pay too much for the best quality in eyeglasses, contact lenses, sunglasses, progressive and bifocal lenses, and outstanding service.
Treatment of Eye Disease
If you are diagnosed with an eye disease, you want the best treatment available to get your eyes healthy again. At All Eyes on You, Optometry, we stay current with best treatment practices. Based on your diagnosis, we may recommend a wide variety of approaches, including improved nutrition, prescription medicines, therapy and vision exercises, or medical procedures.
Good Eyecare Begins With A Yearly Eye Exam!
Although many do not realize it, the best way to protect your vision is with a yearly eye checkup. Even a basic eye exam can instantly detect many health-threatening conditions, such as tumors, vascular irregularities, and diabetes-related injury to the retina. At All Eyes on You, Optometry, that basic checkup is brief and painless.
Vision Therapy
Some visual conditions cannot be treated adequately with just glasses, contact lenses and/or patching, and are best resolved through a program of Vision Therapy.
What is Vision Therapy?
Vision Therapy is an individualized, supervised, treatment program designed to correct visual-motor and/or perceptual-cognitive deficiencies. Vision Therapy sessions include procedures designed to enhance the brain's ability to control:
eye alignment
eye teaming
eye focusing abilities
eye movements
visual processing
Visual-motor skills and endurance are developed through the use of specialized computer and optical devices, including therapeutic lenses, prisms, and filters. During the final stages of therapy, the patient's newly acquired visual skills are reinforced and made automatic through repetition and by integration with motor and cognitive skills.
Who Can Benefit From Vision Therapy?
Patients of all ages can benefit from vision therapy. The nature of the therapy program varies with the condition treated. For example, a three-year-old child with amblyopia, or "lazy eye", may simply have the better eye patched for a short period of time. An eight-year-old child with strabismus, or "crossed eye", may require therapy for a period of a year. A thirty-year-old computer programmer may require three to six months to solve a visual problem that causes significant eye strain.
Children and adults with visual challenges such as the following are often benefitted by vision therapy.
Learning-related Vision Problems
Vision Therapy can help those individuals who lack the necessary visual skills for effective reading, writing, and learning (i.e., eye movement and focusing skills, convergence, eye-hand activity, visual memory skills, etc.).
Poor Binocular Coordination
Vision Therapy helps individuals develop normal coordination and teamwork of the two eyes (binocular vision). When the two eyes fail to work together as an effective team, performance in many areas can suffer (reading, sports, depth perception, eye contact, etc.).
Strabismus and Amblyopia
Vision Therapy programs offer much higher cure rates for turned eyes and/or lazy eye when compared to eye surgery, glasses, and/or patching, without therapy. The earlier the patient receives Vision Therapy the better, however, our office has successfully treated patients well past 21 years of age.
Stress-induced Visual Difficulties
21st century lifestyles demand more from our vision than ever before. Children and adults in our technological society constantly use their near vision at work and at home. C.V.S. (Computer Vision Syndrome) is one of the fastest growing health concerns in the workplace today. Environmental stresses on the visual system (including excessive computer use or close work) can induce eyestrain, headaches, and/or visual difficulties which can be effectively treated with corrective lenses and/or Vision Therapy.
Visual Rehabilitation for Special Populations
Vision can be compromised as a result of neurological disorders or trauma to the nervous system (such as traumatic brain injuries, stroke, whiplash, developmental delays, cerebral palsy, multiple sclerosis, etc.). Vision Therapy can effectively treat the visual consequences of trauma (including double vision).
Sports Vision Improvement
Strong visual skills are critical to sports success. Not much happens in sports until your eyes instruct your hands and body what to do! Accurate vision and athletic visual skills can be measured, developed, and enhanced through Vision Therapy. We measure and successfully improve eye-hand coordination, visual reaction time, peripheral awareness, eye teaming, focusing, tracking, and visualization skills (to mention just a few).
Frequently Asked Questions
Vision Therapy can be the answer to many visual problems. Don't hesitate to contact us with your questions. To read definitions for Vision Therapy by outside sources, visit children-special-needs.org.
Vision therapy is administered in our office under the guidance of our doctor. Sometimes a number of office visits are required over a period ranging from several weeks to several months. Usually the patient performs several exercises, then the doctor teaches the patient techniques to be practiced at home to reinforce the developing visual skills.
Vision therapy can effectively treat eye movement disorders, inefficient eye teaming, misaligned eyes, poorly developed vision, focusing problems, and other visual information processing disorders.
The following are some frequently asked questions about vision therapy.
Is Vision Therapy New?
Although it is a dynamic optometric specialty that improves visual function and performance, vision therapy is actually an outgrowth of orthoptics. Orthoptics: which literally means "straightening of the eyes," was introduced to this country by physicians in the late 1800s. As physicians became more focused on eyeglasses, medication, and surgery, the benefits of orthoptics were taught to fewer and fewer practitioners. However, optometrists in the mid 1900's took the best that orthoptics had to offer, and pioneered the development of vision therapy.
What Is Involved in a Vision Therapy Program?
Patients typically come to the office weekly for forty-five minutes each visit. In addition, patients are given instruction for activities to be done at home to reinforce what was learned during the office therapy sessions. Commitment to the therapy program and maintaining a schedule of weekly visits are important in the success of the program.
Can I Just Do the Therapy at Home by Myself?
Vision therapy programs are individualized for the patient, and careful guidance and frequent monitoring are required for success. When attempted by patients without guidance, poor visual habits may actually be reinforced. In addition, specialized instrumentation are used which do not lend themselves to unsupervised use at home.
We will work to implement and oversee the best individualized therapy for each and every patient who could benefit from it. This also may include being referred to some of our local area specialists who practice Occupational, Speech, and/or Educational Therapy. If, after your or your child's examination, vision therapy is recommended a detailed review of the individualized recommendations will occur at that time.
Will My Insurance Cover Vision Therapy?
Some of the better health insurance policies cover the medical aspect of vision therapy. Coverage has no relationship to vision care plans which cover eye examinations, eyeglasses, or contact lenses once every year or two. Do not allow insurance companies to make arbitrary decisions that prevent you or your child from receiving necessary care.
How Long Does Vision Therapy Last?
When the program is complete, the benefits of vision therapy will last for a lifetime. Accurate focusing and the efficient use of both eyes together is a reflex which, when conditioned, should operate effortlessly. Self-monitoring activities are prescribed at the end of each therapy program. Non-medical vision therapy, as related to visual perception, prepares children for lifelong learning, and it fills in gaps for many adults who have lost visual skills and abilities.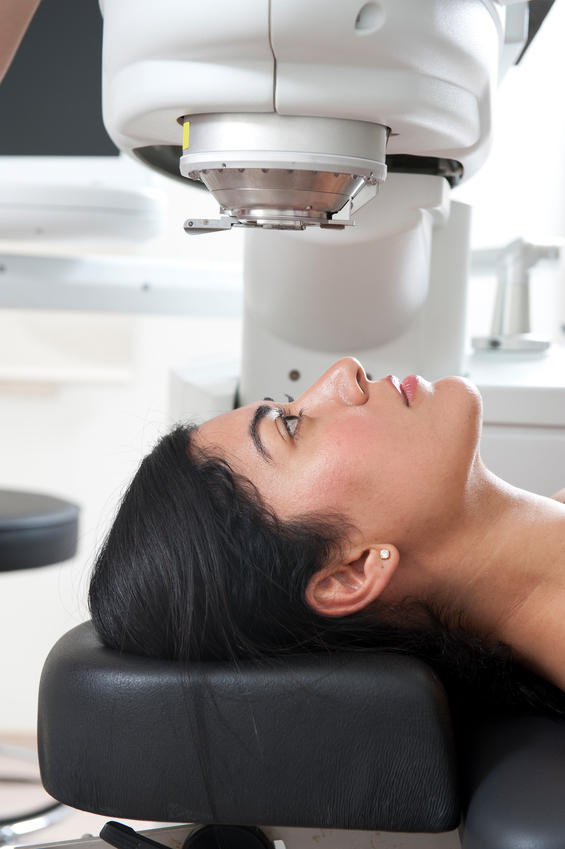 LASIK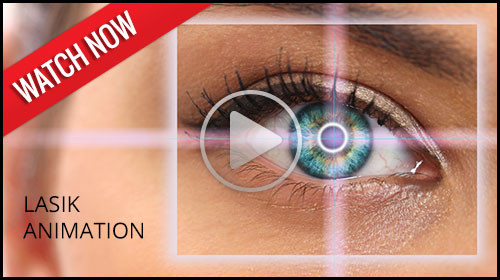 LASIK, a form of refractive surgery, is an popular option for vision correction, often eliminating the need to wear glasses or contact lenses. Simply put, LASIK reshapes the cornea with a laser.
Other surgical alternatives have become available. Among these is a technique called phakic IOL implantation which involves implanting a lens behind the cornea, but in front of the iris. With this new option, many of those who were too highly nearsighted for LASIK are now candidates for refractive surgery.
If you are interested in refractive surgery, please let us know. Refractive surgery is not to be taken lightly. Detailed testing is necessary to determine whether or not you are a good candidate for the surgery. If testing shows you to be a good candidate, we can help you choose the refractive surgeon who is most appropriate for your case. In addition, we provide post-operative care for refractive surgery.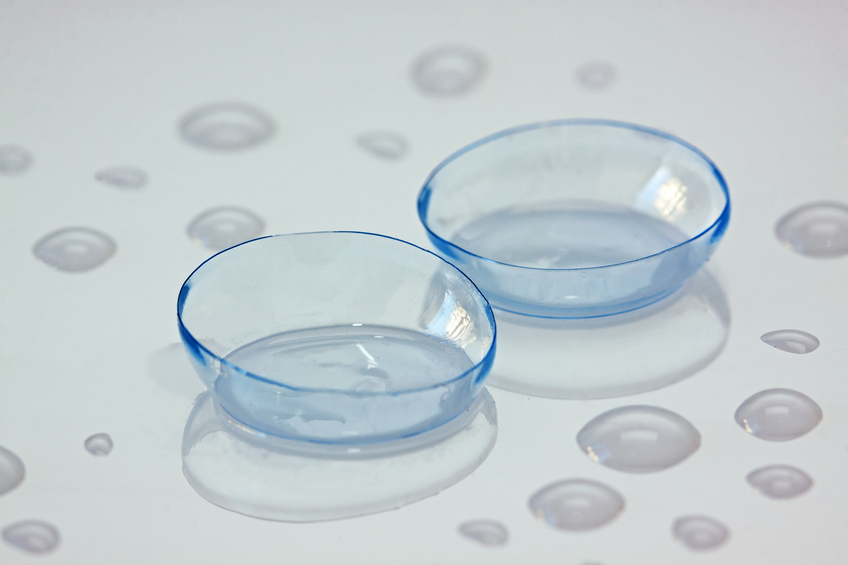 Corneal Refractive Therapy (CRT)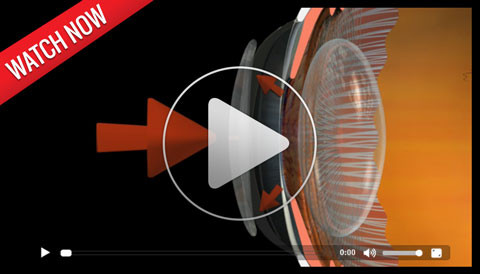 Corneal Refractive Therapy (CRT) is a great advancement in refractive therapy options. CRT allows you to see clearly during the day without glasses or contact lenses. Specially designed therapeutic lenses gently reshape the front surface of your eye while you sleep.
Imagine great vision all day without contacts, glasses, or surgery. No more problems from dust, allergies, or dryness. CRT has also been shown to slow the progression of nearsightedness in children and teenagers.
Previously, if you were nearsighted and wanted to see clearly during the day, your options were glasses, contacts, or laser surgery. CRT offers a non-surgical solution. No more worry about broken frames or torn contact lenses. Additionally, while LASIK is usually recommended only for those over 18 years of age, CRT is ideal for our younger patients who are active in sports and do not like the hassle of glasses or contacts.
For more information on Corneal Refractive Therapy, call today to schedule your FREE CRT consultation or visit Paragon at www.paragoncrt.com.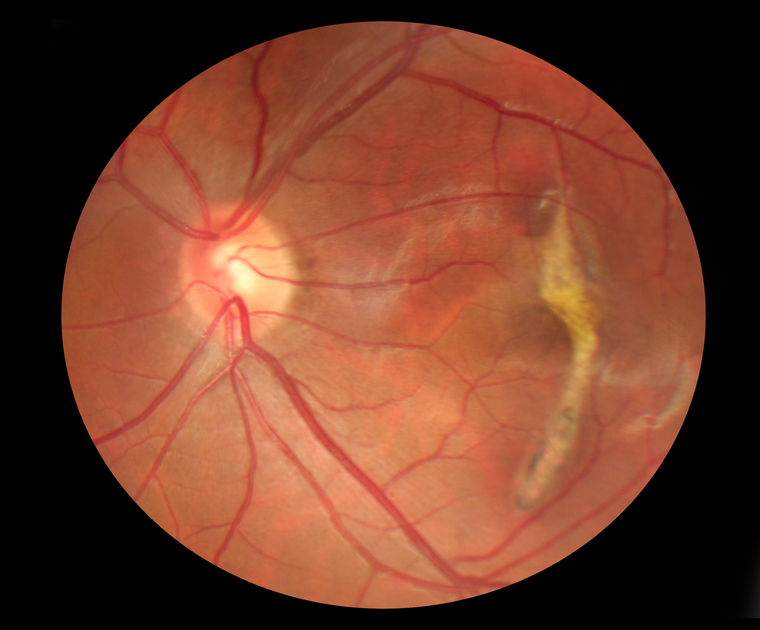 Optomap Retinal Exam
In our continued efforts to bring the most advanced technology available to our patients, Dr. Kristina Stasko and Dr. Tracy Philips are proud to announce the inclusion of the Optomap Retinal Exam as an integral part of your eye exam.
Many eye problems can develop without warning and progress with no symptoms. Early on, you might not notice any change in your vision. However, diseases such as macular degeneration, glaucoma, retinal tears or detachments, as well as other health problems such as diabetes and high blood pressure, can often be detected with a thorough exam of the retina. The retina is the part of your eye that catches the image of what you are looking at, similar to the film in a camera.
An Optomap Retinal Exam provides:
A scan to confirm a healthy eye or detect the presence of disease.
An overview or map of the retina, giving your eye doctor a more detailed view than she can achieve by other means.
The opportunity for you to view and discuss the Optomap images of your eye with your doctor at the time of your exam.
A permanent record for your medical file, enabling your optometrist to make important comparisons if potential problems show themselves at a future examination.